Be Empowered – Be Inspired – Be Whole
To heal is to restore, to correct, to make sound or well or whole again. But healing is not only an immediate end state, it is also a life process, a journey. Healing is both timely—and timeless.
And why is healing so necessary to live a happy, healthy and complete life?
The world is changing both quickly and profoundly. We are all adjusting to the idea that a "new" normal has replaced what used to be recognizable. We are living in an extraordinary paradigm where the entire world has both faced unprecedented times together, and yet paradoxically, each of us experienced the current pandemic and all its effects completely individually.
And that means that each of us must also recognize the importance of healing our own bodies, our minds and our spirits to move us toward living the fullest lives possible, for ourselves, for our close ones and for our communities.
Life happens to everyone. We all experience emotional pain, traumas, personal difficulties, limitations, uncertainties and stress that hold us back from living our best lives and from transcending our own perceived limits.
Our thoughts, our beliefs, and even our emotions have a significant and direct impact on our day-to-day health and ability to continually heal.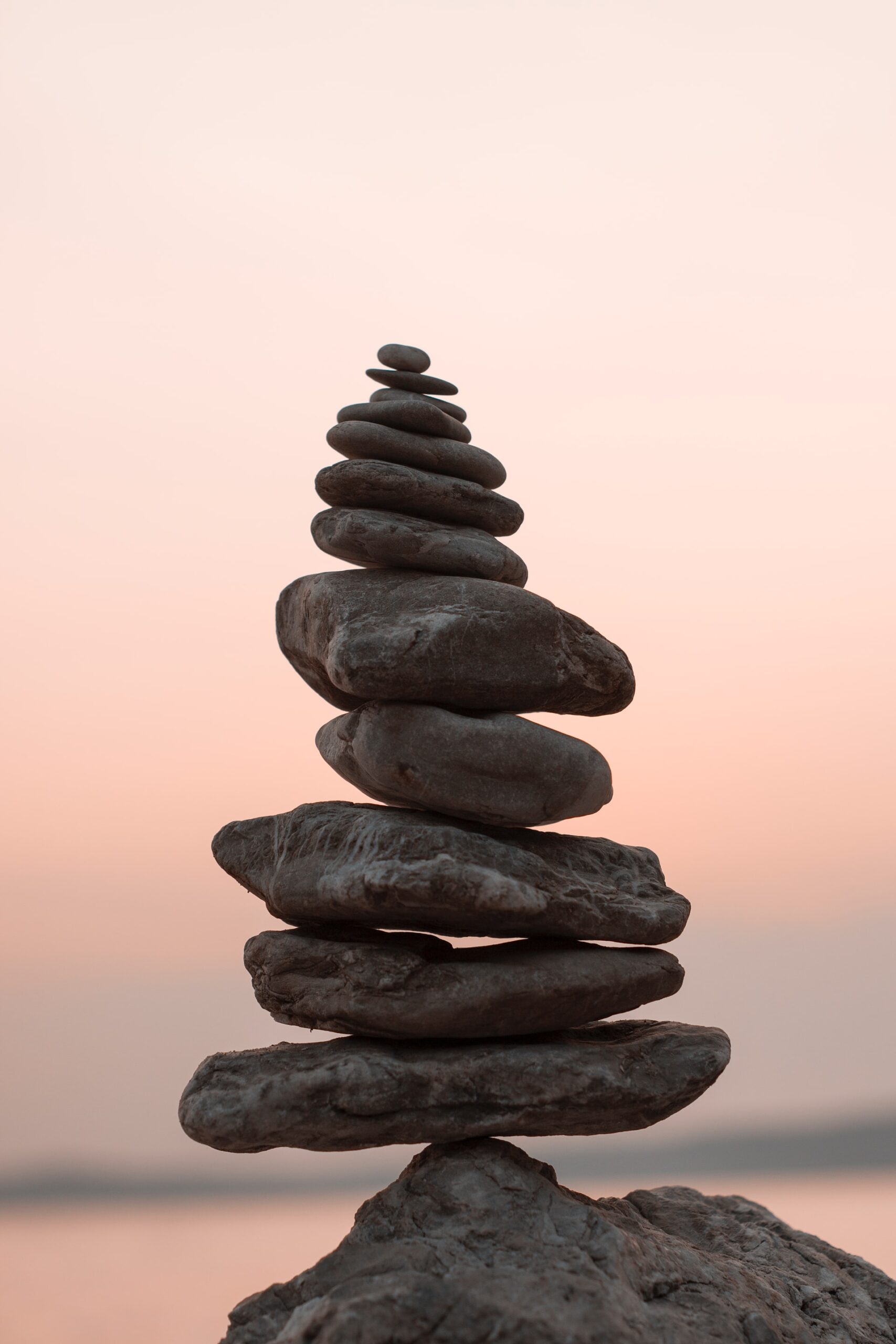 There is a candle in your heart, ready to be kindled. There is a void in your soul, ready to be filled. You feel it, don't you?

– Rumi
Many of us, deep down, often seek a greater sense of purpose, and deeper connections to ourselves and to the world around us. Most change and transformation usually begins with some kind of personal awareness. What are the areas in your life that may be in need of healing?
Are you struggling to overcome personal difficulties and limitations?
Do you have strengths that you want to tap into, to expand and maximize?
Can you imagine a truer existence for yourself other than the one you are living?
Do you feel you are living up to your personal potential?
Would you like to have more patience, more energy and increased clarity?
Would you like to feel more emotionally balanced and less stressed out?
Do you want to learn how to accomplish more, and create your own extraordinary life?
Are you ready to embrace positive changes in your life to find your balance, an increased sense of well-being or transformational purpose?
Would you like the tools to strengthen the innate ability your body has to heal itself?

"I had the wonderful experience of working with Beyza! Her gentle and caring attitude, knowledge, and confidence made it easy for me to relax and allow the process to occur, this is not always so easy for me! I experienced lasting change after working with Beyza and highly recommend her services!"
– Susan M.

"Energy doesn't know about distance… I worked with Beyza remotely during the Coronavirus lockdowns for my anxiety and worries. I didn't know what to do at that time then I read about distance Reiki energy and how it can make you align with yourself again. I had 2 sessions with Beyza. She is a real healer with a lot of wisdom. Her wonderful energy and work showed me the light again in dark times. I'll continue to work with her more and recommend her to everyone who wants to benefit from her energy".
-Nesrin M.

"Beyza was amazing! I was skeptical before she put me under but she pulled things out of me that I had pushed deep into my subconscious"
-Richmond J

"During my first hypnotherapy session, I was beyond pleased. Beyza has a warm and welcoming presence that instantly allowed me to trust her, and open up. The appointment was made quickly and easily. She has a nice relaxing office. I'm grateful for the positive changes her hypnotherapy session has made in my life.
If anyone needs a session during these crazy times, I would 100% recommend her."
-Senem K.

"At first I did not know what Reiki was and I was skeptical if it would really work for me, but the first session with Beyza really opened my mind up to a new method of healing!  After the session was over, I could physically feel the good energy and the positive impact of the session weeks afterward.  I had instant results. For all of you skeptics out there, I would highly recommend that you try a Reiki session with Beyza and prepare to be amazed.  You will not be disappointed!"
– Jen S

During an emotionally stressful time, when my confidence was low and I felt lost, I had a Reiki/hypnotherapy session with Beyza. During the session, I was able to relax to such a deep level and release the tension I felt in my body and mind. The time flew by and frankly, I did not want the session to end. Beyza has such a nurturing demeanor but also so much authority and confidence in her skills that I felt completely safe and secure with her. The whole experience was wonderful and for the rest of the day, I felt much lighter and more optimistic. I have and will continue to have more sessions with her as part of my self-care/well-being regimen, which I have prioritized in my life. I am so thankful for Beyza and her gifts.
– D. Michelle

"I don't believe in coincidences, I believe that everything happens for a reason, and meeting Beyza is one of those special and incredible things that happens to you for a bigger purpose…
I started my journey with her, and every session of hypnotherapy, hypno reiki and reiki has been WOW! so powerful and beautiful at the same time. Everything is in there, but we block so many things and Beyza is SOOOO GOOOD bringing all of that to the surface and help us to acknowledge them and get the best of it, turning them into powerful sources for a more balanced and happy life.
She has made such a deep impact in how I see things now and how I want to live my life, that I convinced my husband to start reiki sessions with Beyza, and he is so surprised right now about how he feels, so much calmer, got rid of anxiety and living a more peaceful life…nothing has change in our lives, just how we see things now, how we approach them and how we manage our energies…just because of the incredible work of Beyza…she is so understanding, professional, calm, smart and powerful woman, she connects in such an incredible way with your soul, your feelings and your energy that I can't recommend her enough!!!…Beyza is now a light in my life, so grateful for having met her, I am sure anyone who starts to work with her, will be amazed by the immediate results and by her powerful sessions. She is the best!
– Veronica V.

"Beyza is a wonderful person. Her work is very powerful and I am enjoying my journey of growth and healing. I am grateful our paths have crossed because she is truly changing my life for the better"
– Rym E.

"Beyza is a very dedicated and wise psychological therapist. In a very short time, she enabled me to understand the emotional and cognitive obstacles to my being the person I want to be. Her uncommon blend of tenderness and confidence inspired me to work on the changes necessary for my healing thus freeing me to be the person I want to be.
– J. (82 yrs old)
How can I benefit from Hypnotherapy?
Hypnotherapy can help treat a wide variety of issues. It can be highly effective in helping alleviate physical, emotional, and mental health issues, stress reduction, quitting smoking and losing weight. It can boost confidence and self-esteem, deal effectively with addictions, sleep problems, sexual dysfunction, and improve concentration and memory.
Hypnotherapy can also help to enhance performance and achievement in a multitude of disciplines, including business, education, sports, and creativity.
Can hypnotherapy help children?
Children have wonderful imaginations, which can be extremely helpful when making positive changes with hypnotherapy. Children are also more susceptible than adults and this can speed their transformation effectively. Hypnotherapy can help children with many issues including screen addictions, self-esteem, confidence, motivation, study, exams, fears, anger and coping with bullying, poor eating habits, bed wetting, nail biting etc.
How does Reiki energy work?
Everything is made of energy and we, as energy beings, have our own vibration and frequencies. When we vibrate at a higher frequency we can achieve optimum health, clarity and happiness. Reiki energy helps to reduce stress and stimulate the immune system, opening up our chakras (energy centers) allowing the body's own natural healing potential to work for us.